Skip to Content
Interior Renovations in Edmonton for Kitchen, Bathroom, and Basement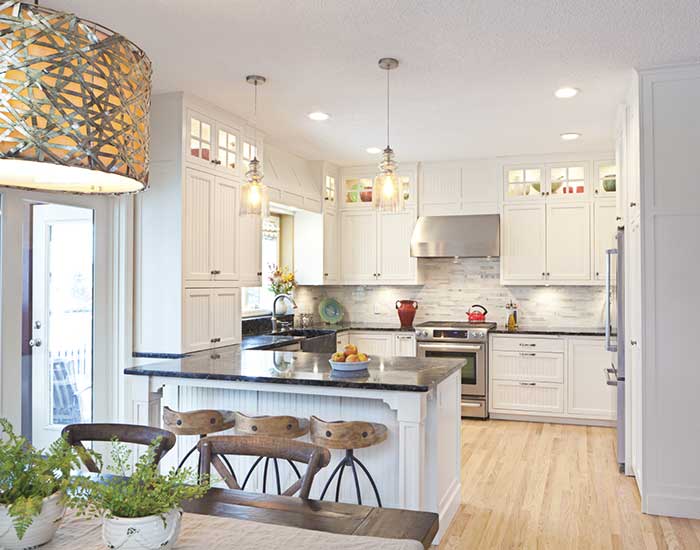 Kitchen Projects
We renovate and refinish kitchens and cabinets for our customers to give them dream kitchen that they have always wanted. There is no need for financial compromise when it comes to renovating as our services are reasonably priced.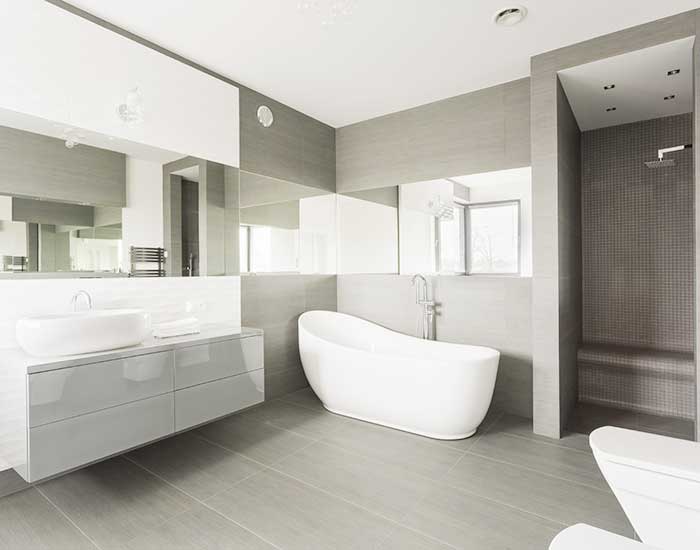 Bathroom Projects
Whether you're looking to build a masterpiece, or are just making the most frequented room in the house more user-friendly, we've got you covered. Our team is standing by to answer any questions you may have.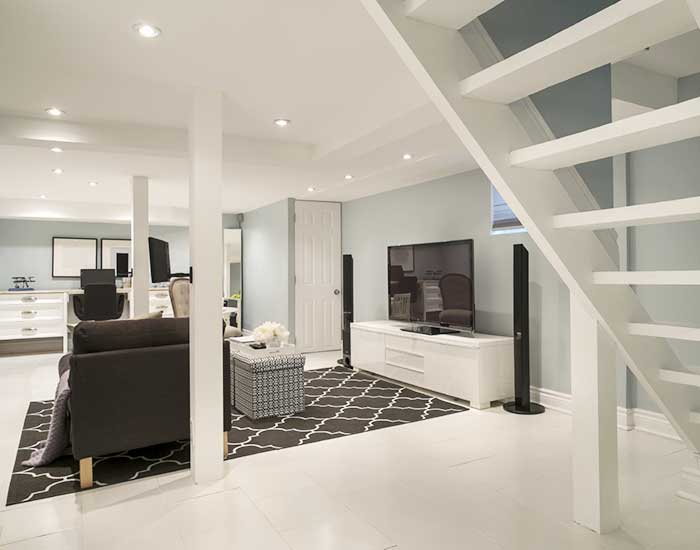 Basement Projects
Basements can offer added income with a suite, an extra bedroom, bathroom space, a new home office for your home-based business, and/or a playroom.
Nerland Project – Kitchen
This kitchen was transformed into an elegant and functional space. A multi-purpose island now provides space for food prep, cooking, storage, and entertaining. Granite countertops and white subway tiles provide style and functionality to the heart of the home.
Soderquist Project – Kitchen & Bathrooms
Sleek and stylish this kitchen features rich dark wood cabinetry, island with the seated area, home office, and a beverage area complete with stainless steel appliances. The bathroom was redesigned to have ample storage in such a small space complete with a contemporary wall tiled shower and new modern plumbing fixtures.
Goodwin Project – Kitchen Before and After
From dark and dated to bright and fresh, this kitchen makeover includes new lighting and cabinets complete with new hardware. new countertop and a fresh backsplash to make a positive change in the heart of the home.
The Sargent Home
To date, Mario Laflamme Contracting & Renovations has done work in the Living Room, Ensuite, and has created a wonderful Basement Suite for this homeowner, which rented before it was even advertised. Future projects include the main bath and kitchen.
Sargent Bathroom
The most recent renovation at the Sargent home, the main bath. Transformed from a 1970's avocado green disaster to a stunning modern oasis.
Summerside Estates
Together with his partner contractors, Mario has created a sunroom with hot tub and heated tile. Future projects include a water feature in the back yard.
Summer Village of Ross Haven at Lac Ste. Anne
Complete bathroom renovation and expansion, modernizing, and improving functionality to make this intimate getaway more usable.
Dunlop Bathroom
One of the most amazing bathrooms you've ever seen. This bathroom features a steam shower, tempered glass doors, custom shower stall, heated tile flooring, custom mirrors, and specialty lighting.
Brad Miller Project
This project involved the full renovation of the main floor including the kitchen, 3 bedrooms, custom walk-in closet, and the main bath. We also redid the siding and concrete pad in the front side of the house.
Book Your Initial Consultation and Get the Process Started Immediately