Skip to Content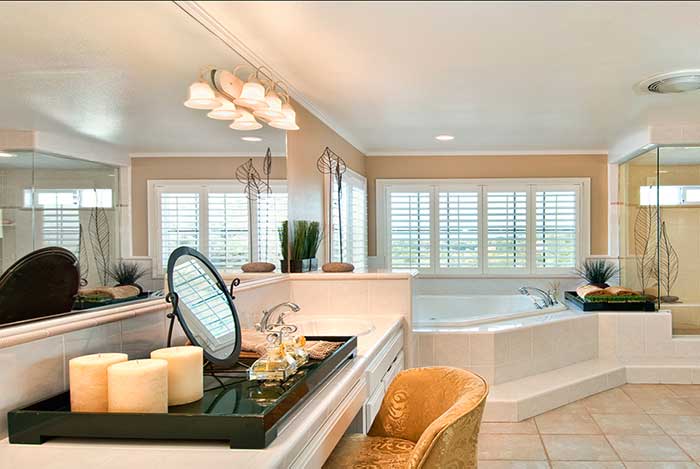 A new year calls for new projects. Here are the top 5 home renovation projects we are expecting to see in 2015.
1) Extending Living Space Outdoors
More homeowners are taking advantage of their outdoor living space and extending their homes to their deck area. In 2015, we will see more renovations around larger decks with custom furniture, similar to furniture seen in a living room. This is intended to make this area comfortable for entertaining. Other deck items that are becoming popular are fire pits and cooking spaces with luxury BBQs and outdoor pizza ovens.
2) Open Floor Plans
More walls will be broken down this year to create open living areas and the appearance of more space. This will be a common request for those living in smaller houses. There won't be blocked off rooms for each space but rather one large space that combines the kitchen, living room and dining room to bring the family closer together.
3) Luxury Bathrooms
Bathrooms are no longer seen as a necessity but rather a possible luxury. For 2015, more bathrooms will be renovated into a space that can be used for comfort and relaxation. More people are incorporating furniture such as couches and request luxury items such as soaker tubs, oversized showers, and even a fireplace.
4) Earthy Products
Renovations in 2015 will see more earthy products such as quartz, wood, slate, and granite. The look and feel of more natural products are becoming popular for kitchen and bathroom renovations and are seen as less trendy, standing the test of time.
5) Renovate Instead of Moving
With the current housing market, homeowners are seeing more potential in their current home and less in selling and buying something new. Renovations for updating, creating more space, or changing the style of a home will be a common choice in 2015.

Mario LaFlamme
Mario has worked as a general contractor and renovator for over 19 years. He has a degree in Business & Management, and while in college operated a Student Painting Company, and was the most successful of his franchise colleagues. After college, he opened a renovation company in Quebec. He moved to Edmonton with the intention of improving his English and perfecting his skills in general contracting. He has worked for different contractors and learned many aspects of the business. He has built relationships with other contractors such as electricians and plumbers, who share his perfectionist attitude towards home renovation. Mario wants to help you have the best home lifestyle possible.