Skip to Content
Countertop Buying: A Guide To Make The Right Choice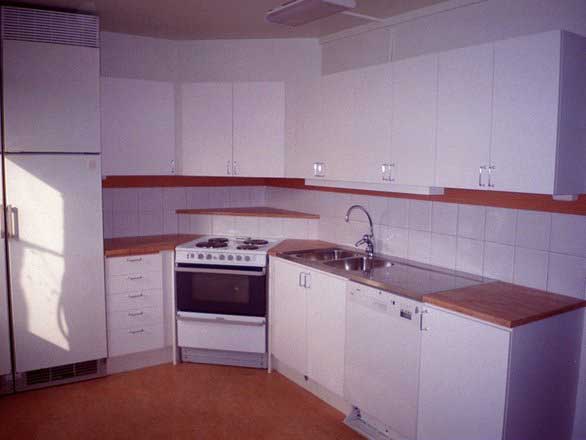 Finding the perfect countertop for your kitchen space shouldn't be that difficult. With the number of options available today, picking the right one shouldn't be a problem at all. Here's a guide to make sure you end up buying the one that suits your needs and your budget too:
Laminated Countertops
Laminated countertops are made of plywood or particleboard covered by a sheeting glue. As a result, you can have that beautiful yet very affordable countertop. It is made of wood so it is durable and could last you a few good years. Laminated countertops are water-resistant and very easy to clean. They come in a wide variety of colors and textures so you can choose the one that blends well with the color of the kitchen walls. Visible edges and seams make it susceptible to scratches and cuts. However, laminated countertops are less heat-resistant than those made of stone, so make sure to use a trivet when putting something hot on it.
Solid-Surface Countertops
For a visually seamless appearance, you can choose to use the solid-surface countertop. It is made of a non-porous acrylic material that is available in a wide array of colors and patterns. They come with eco-friendly options too. Solid-surface countertops are resistant to bacteria, water, and stains, making it a low-maintenance option for every home. Like laminated countertops, the solid-surface is all less resistant than those made of stone.
Granite Countertops
These countertops are beautifully crafted from highly durable natural stone. Apart from being visually rich, their high resistance to heat has made them popular among homeowners. When properly sealed, they can be bacteria and stain-resistant too. And because of their ultra-smooth texture, they have become phenomenal for those looking for a material where they can conduct baking preparations such as dough kneading. To maintain its beauty, the sealant must be applied every year, and stress points must be considered to keep the stone from breaking.
Quartz Countertop
It is made of non-porous natural stone, making it the most durable among countertop options available in the market. Much like granite, a quartz countertop is also heat, bacteria, and stain-resistant. Perhaps the best thing about it is that it requires little to no maintenance at all. Unlike granite, there is no need to reapply the sealant on a quartz countertop. It comes with more consistent patterns and colors and is very easy to clean.
Although natural stone countertops seem to be the best option in the market today, it is also important that homeowners remain to be practical in making a choice.

Mario LaFlamme
Mario has worked as a general contractor and renovator for over 19 years. He has a degree in Business & Management, and while in college operated a Student Painting Company, and was the most successful of his franchise colleagues. After college, he opened a renovation company in Quebec. He moved to Edmonton with the intention of improving his English and perfecting his skills in general contracting. He has worked for different contractors and learned many aspects of the business. He has built relationships with other contractors such as electricians and plumbers, who share his perfectionist attitude towards home renovation. Mario wants to help you have the best home lifestyle possible.