Skip to Content
Kitchen Remodeling: How Do You Do It?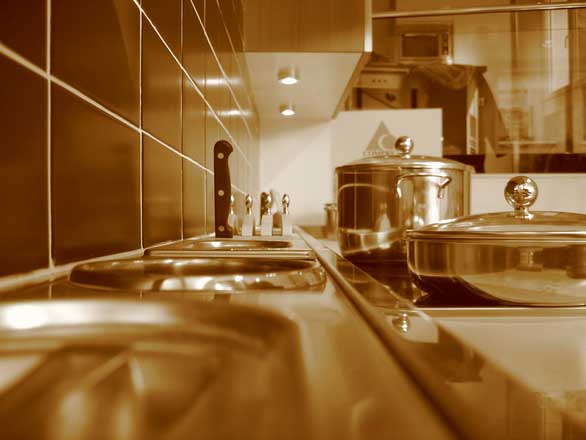 You have decided it is time to give your kitchen a makeover. Where do you begin? Most homeowners who have made the decision end up doing either of two things – look for kitchen appliances or start to put together cut-outs of pictures from magazines of dreamy kitchen interiors. Some decide to remodel their kitchen because they need to have more space to move and work while others simply choose to repair to upgrade their kitchen. Homeowners usually find themselves in this state of mind for a year or maybe even longer before they decide to talk to expert kitchen designers or general contractors.
You have given the green light for the contractor to start the kitchen remodeling. Then, what do you do? Before you get down to the nitty-gritty details of a remodeling project, here are some of the basic things you must be able to cover:
Tip 1: Think About Your Priorities
It is important to discuss with your contractor your priorities concerning your kitchen renovation. Consider how many people could use the kitchen at once. Do they have enough room to move around or is the space enough for all the things they work on at the same time? Get ideas from reputable contractors and browse through magazines. Remember that your priority is to have a kitchen space that's not only magazine beautiful, but something that is functional.
Tip 2: Make a Plan
Planning begins with careful research. When is the right time to start the project? Anytime is the right time to take the plunge and get the renovation going. However, it is important to determine first the scope of the work that needs to be done as well as the budget required to make it happen. Although these two processes can be intertwined, it is best to start off with a plan on what you want to be done.
Tip 3: Find the Contractor That You Need
You know that a kitchen renovation is a major project to take on; thus, you will need to get yourself a contractor that can make it happen. Don't be in a rush of finding the right people for the job. Interview and discuss the details of your plan with at least three contractors. Get their quotes, and from there, you can make a sound choice. Get help from professionals because they can always provide better.
Going through a remodeling project isn't easy, but it doesn't mean it can't be done. All you need is to get your plan together, find the right people to do it, and get it started. Before you know it, you'll have that beautiful kitchen space of yours all done.

Mario LaFlamme
Mario has worked as a general contractor and renovator for over 19 years. He has a degree in Business & Management, and while in college operated a Student Painting Company, and was the most successful of his franchise colleagues. After college, he opened a renovation company in Quebec. He moved to Edmonton with the intention of improving his English and perfecting his skills in general contracting. He has worked for different contractors and learned many aspects of the business. He has built relationships with other contractors such as electricians and plumbers, who share his perfectionist attitude towards home renovation. Mario wants to help you have the best home lifestyle possible.