Skip to Content
Three Good Reasons Why You Should Remodel Your Home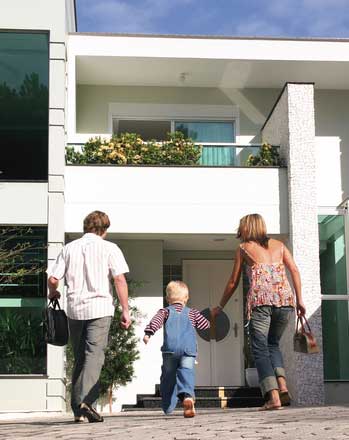 Remodel Your Home
If you're tired of how your home has looked for years, or you want to increase the market value of your home, choosing to remodel your home can help. It can bring about a new interest in your home and perhaps even spark a change in perspective from your end. In the process, a renovation can make everyone's room in the house more functional than it already is. If you are looking at making a change, small or big, in how your home looks, here are the top three reasons why you should go for it:
Sales Potential
If you are looking at selling your home in the coming months, then you must work on improving its external appearance. The potential of being sold at a good price rests upon the initial reaction eager buys have when they look at your home. From the outside, it must look like the dream home everyone wants. The goal is to make them imagine how it would be like to live in their dream home and you can work from there. Clean shutters, newly installed roof shingles, as well as nice landscaping, can spell the difference between an expensive home and a cheap one.
Preparation for Retirement
If you are planning to spend your senior years in your home, then there's no better time to renovate it but today. It is important to upgrade your home to make it easier for old people to move in and out and get things done. You might want to start by removing those tubs and have them turn into walk-in showers. Such a design will make taking a bath convenient for any senior citizen. Also, you may want to consider installing toilets for people with limited mobility. You can never say how easy or difficult the coming of old age may bring, but it is best to be prepared for it.
Go Green
Paying too much on your monthly bills? A little renovation can go a long way regarding savings in utilities. A simple replacement of window panels to more energy-efficient windows can go a long way. You could only imagine the hundreds of dollars that you'll be saving when you have all those doors and windows checked to ensure that no air gets through when they are closed.
The home is where the heart is. Whatever your reason may be, a home renovation always brings about change that's truly inspiring.

Mario LaFlamme
Mario has worked as a general contractor and renovator for over 19 years. He has a degree in Business & Management, and while in college operated a Student Painting Company, and was the most successful of his franchise colleagues. After college, he opened a renovation company in Quebec. He moved to Edmonton with the intention of improving his English and perfecting his skills in general contracting. He has worked for different contractors and learned many aspects of the business. He has built relationships with other contractors such as electricians and plumbers, who share his perfectionist attitude towards home renovation. Mario wants to help you have the best home lifestyle possible.