Skip to Content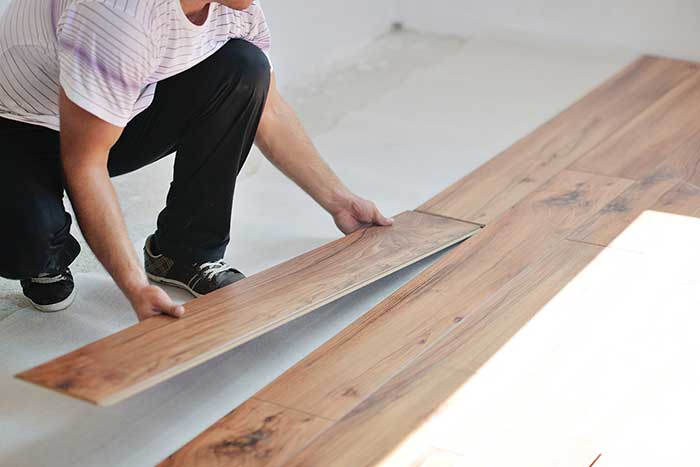 When you are considering spending your hard-earned money on improving and beautifying your home, you want to know you have the right person doing the job. We want you to be confident in us when you hire us.
Your Contractor Should have a City of Edmonton Licence and a WCB Number is required by law. We have both and will provide them upon request, for security reasons we cannot post them here.
Your Contractor should either be licensed in Electrical, Plumbing, and Gas or hire sub-contractors who are. We hire EXPERT sub-contractors who specialize in these areas, so you know you are getting top quality work that is up to code. This protects your home, your insurance coverage, and ours. We have worked with these subcontractors consistently, and work well together for scheduling and problem-solving issues.
Does your contractor Warranty their work? Your contractor should stand behind their work. We offer a one-year warranty on all our projects and will gladly come back to fix anything that breaks down within the year, such as leaks and cracks, not due to owner misuse or forces of nature.
Payment Scheduling: The right contractor is in business because he/she is successful. Be careful about giving too much upfront, but also be aware that the contractor has a lot of up-front costs in purchasing and ordering the materials needed for him to begin your project. Obviously, the bigger the project, the higher these costs are. We provide FREE DETAILED ESTIMATES. We detail what is included, what is not included, and a likely timeline. Estimates include high and low-end price options for materials so the client can choose the quality and style of tile, carpet, etc as the project progresses. Most clients do not know exactly what they want or what they can and can't do before they hire a contractor who can help them through the decision and design process. That being said, you want a contractor willing to work with you, and we have a program in place available after the initial deposit, where we will schedule a meeting with you once a week to help you prepare your ideal design and budget, and work out the details of your contract together. These meetings allow you to know exactly what is going on and help us be more organized before we begin so the project runs smoothly and on-time. We do our best to stay within the time-line, but most contracts do not stay within the original estimate, as the homeowner almost always adds to the project as it progresses, or something unexpected arises once the demolition is completed. When these things happen we discuss options with the home-owner and decide on the best course of action to make your renovation everything you expected and more. We request a 20% deposit when booking a specific date to begin the project and another 20% after the first day of work. Depending on the extensiveness of the project (demolition? electrical? framing? plumbing?) we will request additional funds as the project continues. We do our final invoicing AFTER the project concludes. All extra costs will be discussed with you BEFORE the work is done. We do schedule extra time in each project so if you want something extra, we can do it for you. A good contractor is realistic that no project is the same, no two clients are the same, and when something unexpected comes up it needs to be dealt with. We will take the time to make your project very impressive and done correctly. We pride ourselves on our workmanship and quality.
Testimonials
The right contractor should be able to provide you with names and contact information of past clients that you can speak with, or go see the project. There are photos of many of the projects done for those who have provided testimonials right here on our website. We provide this information with permission from these clients to serious potential clients gladly. We want to protect the privacy of our past clients, and when you are a satisfied customer, you can expect us to treat you with the same respect.
Cleanliness
Everyone has heard what a nightmare it is to live in your home during a major renovation. We have a cleaning service come in to clean up your home after especially messy stages of the project such as drywall sanding, as well as organize our tools and clean up nightly before we leave your home.
Friendliness
You will be spending a lot of time with your contractor depending on the size of your contract. You need to trust the contractor and his/her workers in your home, around your family, and not feel intimidated to talk to your contractor about the project, concerns, ideas, and scheduling. You will be making product choices together and need to trust that your contractor has your budget and dream in mind, not just his profit. Trust your instinct, it is your home! Our contractors wear Mario Laflamme tee-shirts, work pants, and boots, and are friendly guys who are happy to do the work in your home. Check out the About Us page for more personal information on Mario, and feel secure knowing he has passed a police security check in order to coach minor hockey in St. Albert.

Mario LaFlamme
Mario has worked as a general contractor and renovator for over 19 years. He has a degree in Business & Management, and while in college operated a Student Painting Company, and was the most successful of his franchise colleagues. After college, he opened a renovation company in Quebec. He moved to Edmonton with the intention of improving his English and perfecting his skills in general contracting. He has worked for different contractors and learned many aspects of the business. He has built relationships with other contractors such as electricians and plumbers, who share his perfectionist attitude towards home renovation. Mario wants to help you have the best home lifestyle possible.